Top 5 Apps For Mental Health
Today marks World Mental Health Day (Monday 10th October). The overall objective is to raise awareness of mental health issues around the world and to mobilise efforts in support of mental health.
Speaking to friends, family or even a charity such as Mind is a great step, but having a helping hand directly on your phone everyday can also be beneficial.
We have collated our top 5 well-being apps for you to take advantage of and support your mental health, not just today but all year round.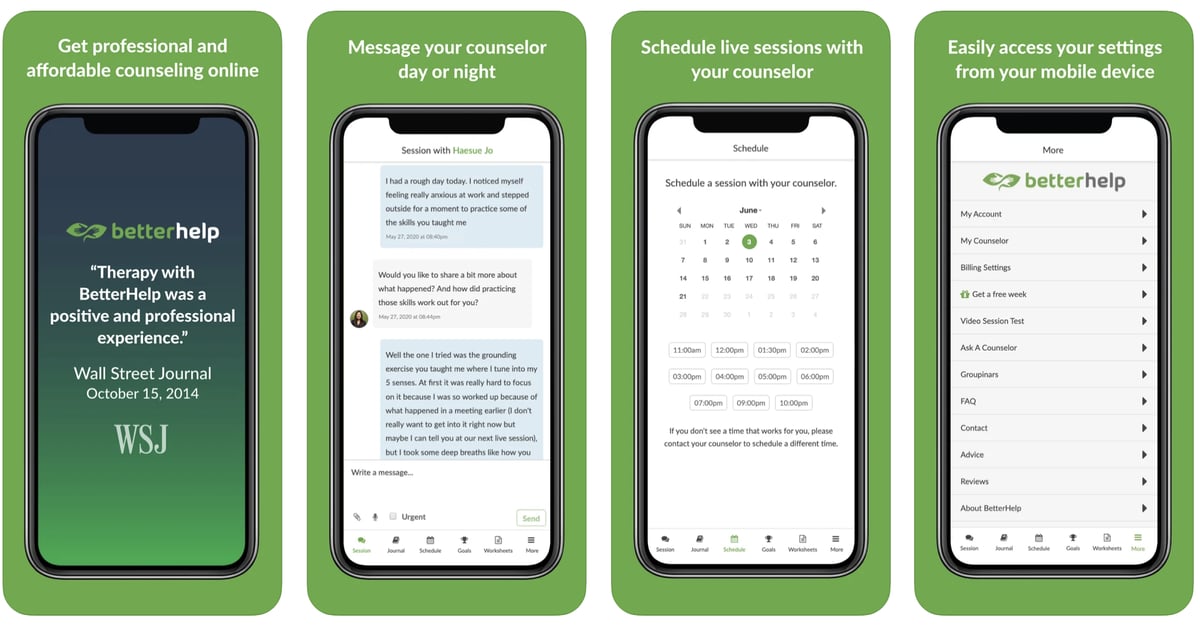 1. Better help:
Better help is the convenient way to seek professional help from licensed therapists. Better help having over 20,000 trained and experienced accredited therapists that can help with a wide range of areas. These areas include depression, anxiety to family and couple therapy. It has never been easier to get the help you need. The online counselling is a web based interaction as well mobile and text based communication.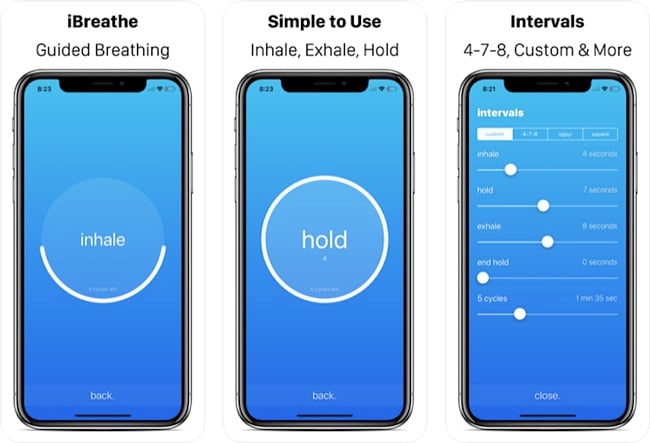 2. iBreath:
If you are searching for an easy way to reduce stress, iBreath is great for calming breathing exercises that can help reduce stress and anxiety. Deep breathing exercises often show the best results when they are done daily, so the app can remind you to do your exercise. So, after any stressful moment, you can always open the app for some stress release.
3. Mindshift CBT:
The Mindshift CBT app was created to relief anxiety using CBT tool to alter thinking and behaviors. The app claims to help overcome worry, anxiety, panic and perfectionism. The features of the app include short meditations, coping cards, activities to face fears and change beliefs. Mindshift CBT can be used most effectively helping and supporting teenagers and young adults take charge of their anxiety. Mindshift now have a community forum where you can share appropriate stories and learn from other users of the app.
4. Recovery Record:
Recovery record is an excellent tool that can be used for anyone recovering from an eating disorder. With this app you can look through a food diary to track food you eat, look at coping tactics and even set goals. The app is not only for those with eating disorders but those who may have general concerns about their diet or weight. Recovery Record has attracted over 10,000 diet professionals and helped over 1 million people that have eating disorders or binge eating concerns.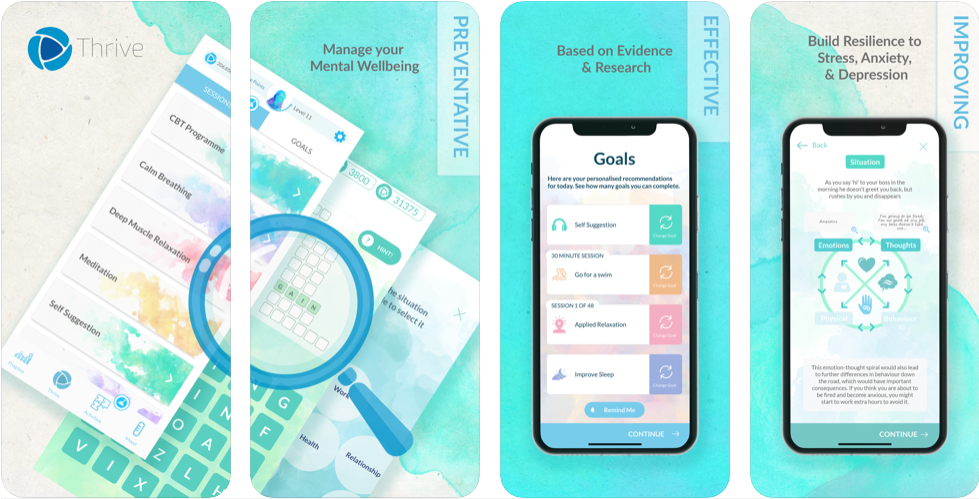 5. Thrive:
Thrive is an evidence-based app that can help prevent and manage stress, anxiety and other related conditions. The app was developed by specialists in the UK that have years of clinical experience. The app is a great first step to help you live a more relaxed stress-free life. Thrive is trusted by the likes of the NHS, hosting webinars and releasing blogs on how to make sure your mental wellbeing is the best it can be.
Need someone to speak to?
Mind 0300 123 3393 (Open 9am – 6pm weekdays)
Samaritans 116 123 (Always open)
CALM – Campaign Against Living Miserably 0800 585858 (Open 5pm – midnight)
C.A.L.L For Wales 0800 132 737 (Always open)
The Mix 0808 808 4994 (Open 4pm – 11pm)